Home 2 Stay
At Hillcrest of Loveland and throughout MBK senior living communities, residents experience a significantly lower rehospitalization rate than the national average. Readmission to the hospital and repeated emergency room visits after an injury, illness, or surgery can have an enormous negative impact on residents and their families. It also puts additional stress on outside health care providers. Home 2 Stay is a signature program of our Loveland, CO, community, and our way of helping residents avoid rehospitalization whenever possible. Modeled on the Interact philosophy, or Interactions to Reduce Acute Transfers, Home 2 Stay echoes our practice of person-first, relationship-based care. Our care team pays close attention to residents after a return from an initial hospital stay to monitor even small changes in health status. By staying on top of these incremental shifts, we can intercede with an adjustment in care to head off readmission. Outside health providers trust that their patients are getting the support they need to get better, and residents are at ease knowing they are home to stay.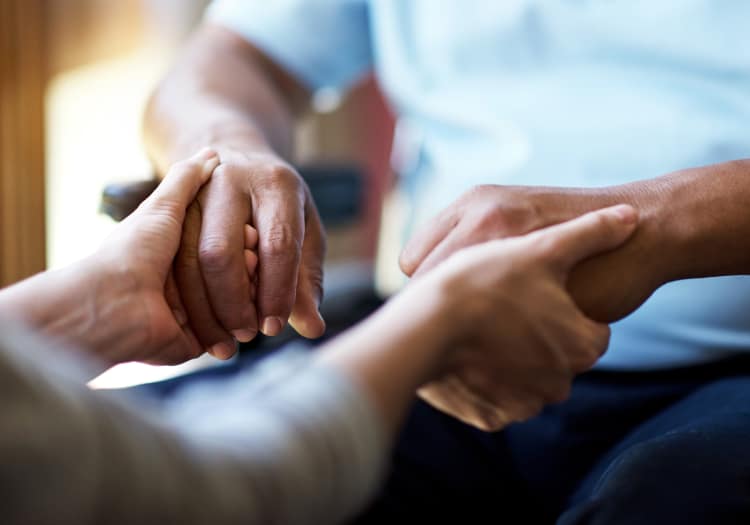 Supporting Strength & Wellness
Rehospitalization is stressful for residents, families, and outside health care systems, and can set your or your loved one back in recovery. MBK is one of the first senior living companies to address the problem of repeated hospital readmissions and emergency room visits, and actively seek solutions for how to avoid them when feasible. Home 2 Stay uses a variety of techniques to stay a step ahead of negative shifts in health status, encourage recovery, and prevent rehospitalization when possible:
Timely detection of and response to resident health status changes
24/7 RN consultant available to review status and recommend appropriate care changes
Collaboration of care with hospitals and outside professionals before, during, and after hospitalization
Discharge coordination and post-hospital follow-up to monitor health status and quality of life
To learn more about why MBK residents experience a lower rate of rehospitalization than the national average, talk to our Director of Health Services at Hillcrest of Loveland.