Coming Soon
Fresh and new, just for you!​ A remodeled dining room and lobby are on the way, to name a few.
Click here to view more renovation concept images in our Photo Gallery.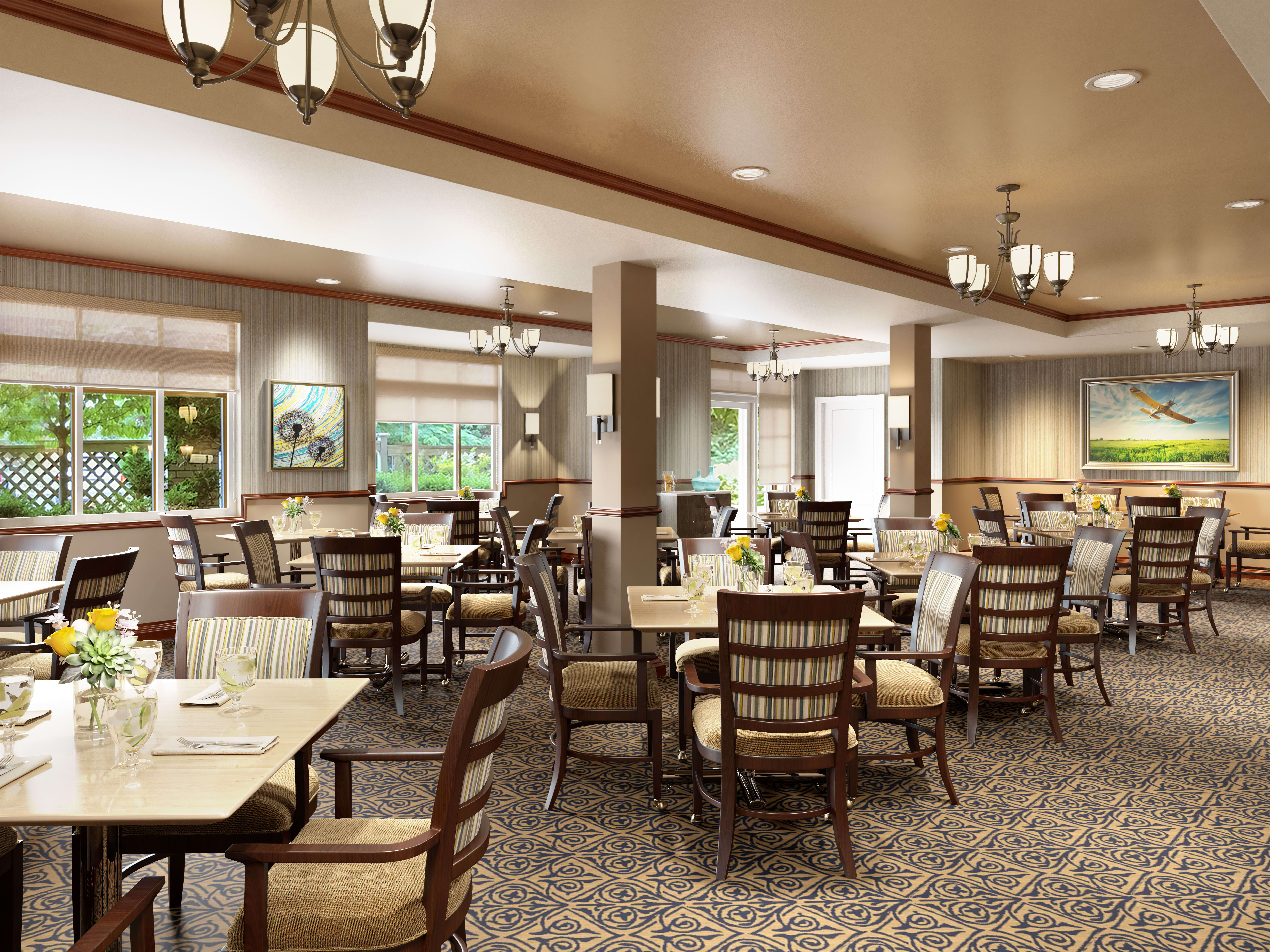 Feels Like Home
A warm, inviting atmosphere where you can enjoy your day with friends and associates who treat you like family!
Welcome to The Creekside
Located in quaint downtown Woodinville along a protected greenbelt, The Creekside offers a service-enriched lifestyle for active engaged seniors within a warm, friendly community setting. The Creekside is close to scenic walking paths, golf courses, and award-winning wineries. The nearby mountains and farm areas provide an enchanting rural feel to everyday life while bustling Seattle is only half an hour away.
Woodinville retirement living at The Creekside is as active and carefree as you desire. It is up to you how much you want to take advantage of our MBKonnection life enrichment opportunities or simply savor the many spaces within our campus for personal pursuits and fulfillment. Dining becomes a select experience with all day dining and the varied menu options including fresh seasonal ingredients and cultural diversity. We call it our MBKuisine. At The Creekside, you will belong to a community of fun, like-minded individuals with whom you can share your past, look forward to your future and enjoy each day. Our team of dedicated associates is committed to enhancing your life and providing a warm, friendly environment with the finest services and the most attentive support, to enrich your life and make you feel at home.