Resort-Style Living
In an Idyllic Setting
You will love life in our lush Pacific Northwest setting. Our friendly community is located in a quiet neighborhood, just 4.4 miles from EvergreenHealth Medical Center Kirkland and close to downtown Woodinville. Here, you will find all the activities, amenities, and features you need to feel entertained and engaged each and every day.
When a little off-campus adventure beckons, heed its call with a visit to popular shopping spots like the Woodgate Mall, just just over half a mile away, and Woodinville Plaza, less than a mile to the east. Popular dining spots are also easily accessible. Fill up on delicious breakfast at Woodinville Cafe, just a half mile away, or invite friends to meet you for wine tasting at one of the many nearby wineries. It's all an easy trip, whether you drive your own car or prefer we do the driving – our transportation services are on the go six days a week.
Everything You Need
Features & Amenities
Whether you enjoy relaxing at the bistro, reading a book in the cozy library, or working your green thumb at the community gardens, you will find your niche at The Creekside. Check out the Features & Amenities page for the full list of perks.
So Much to Do
See What We're Up To!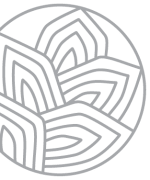 At The Creekside, residents are our heroes, and we're honored to serve you. Chat with us and tell us what else we can do to help!