Experienced Memory Care in Loveland, CO
Nestled along the shores of Horseshoe Lake under crisp, Colorado blue skies, Seven Lakes Memory Care sets the standard for extraordinary Memory Care. Our senior living community in North Loveland, CO, provides top-tier care for those living with Alzheimer's disease, dementia, and memory loss. Located in the desirable Seven Lakes neighborhood, our senior care community is set on a serene and picturesque property overlooking tranquil lake waters and beautiful Boyd Lake State Park.
Inspiring connection and comfort, Seven Lakes Memory Care employs a team of highly trained nurses who are uniquely qualified to care for people with memory loss. With enriching daily activities and an excellent quality of care, our senior living community is a reliable partner through the memory loss journey. Our professional, caring support team is here every step of the way to ensure our residents can live well and rest easy.
Cameron Peak Wildfire - Update 10/19/2020, 1:30 PM
The Cameron Peak wildfire is now 63% contained, and is not a threat to Seven Lakes or Hillcrest at Loveland. While we will continue to monitor the fire, we will not provide daily updates unless conditions change that directly impact the communities. Thank you.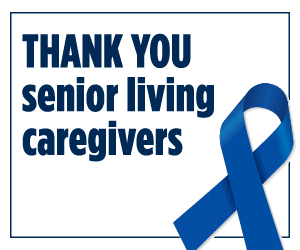 Why Senior Living, Why Now?
COVID-19 PREVENTION EFFORTS: click below to read MBK's response
DONATE NOW TO SUPPORT YOUR SENIOR NEIGHBORS. We're in this together!
Is it the right time for Senior Living?
Learn more about your options and find the best fit for your care needs with this quick 4-5 minute survey.
Exceptional Floor Plans
Featuring sophisticated and thoughtfully designed floor plans, the living spaces at Seven Lakes Memory Care elevate the everyday routine.We offer private studios with private bathrooms, and private studios with shared bathrooms for your convenience. As a member of the Connections for Living by MBK™ program, our residents receive individualized and specialized care to create the best possible quality of life. Your one monthly fee includes:
All Utilities Except Basic Cable and Telephone
Emergency Alert System in Each Home
Professional Housekeeping Services
Convenient Laundry Services
Full Access to Community Activities & Events
Scheduled Transportation to Appointments, Outings & Shopping
All MBK Communities Enjoy These Amenities​