Memory Care in La Mesa, CA
Our Memory Care program at The Montera is named Connections for Living to reflect our mission to find and enhance opportunities for people living with Alzheimer's, dementia, or other related memory loss illnesses. Our goal is to bridge the disconnect between residents and their families that can often be a source of stress. We build relationships with each individual so that we can observe the behavioral changes that seniors living with memory loss often demonstrate. This helps us to communicate with them when words are insufficient. Picking up on changes in a timely manner allows us to attend to the comfort and wellbeing of a resident in a personal and effective manner. By staying present and aware, we can extend the respectful, compassionate care and encouragement that every resident needs and deserves to live to their fullest potential, even with memory loss.
Your loved one's personalized care plan begins with an in-depth interview, where together we learn how to match the individual's unique story with a care program that fits their needs in the moment while promoting wellness looking ahead. We routinely assess customized care plans as we grow to understand each person and notice changes in their situation. It's our goal to help our residents to feel better and more connected to the outside world than when they arrived.
In our dedication to supporting the health and wellbeing of the whole family, we offer our TLC Program, which stands for Teaching, Learning, and Connecting. A calendar of events and activities, as well as a full catalog of resources, provide multiple ways for families to stay educated and stay connected to their loved one and the greater community. Family nights, celebrations, and volunteer opportunities provide warm and engaging ways to feel the meaning and joy that infuses our daily experience, wherever we are in our journey. Gatherings like these allow family members to be family again, instead of caretakers. With the right care and attention, residents living with Alzheimer's disease or other dementia can still reconnect with past memories and even make new ones.
Learn about the benefits of companion-living in memory care with semi-private suites.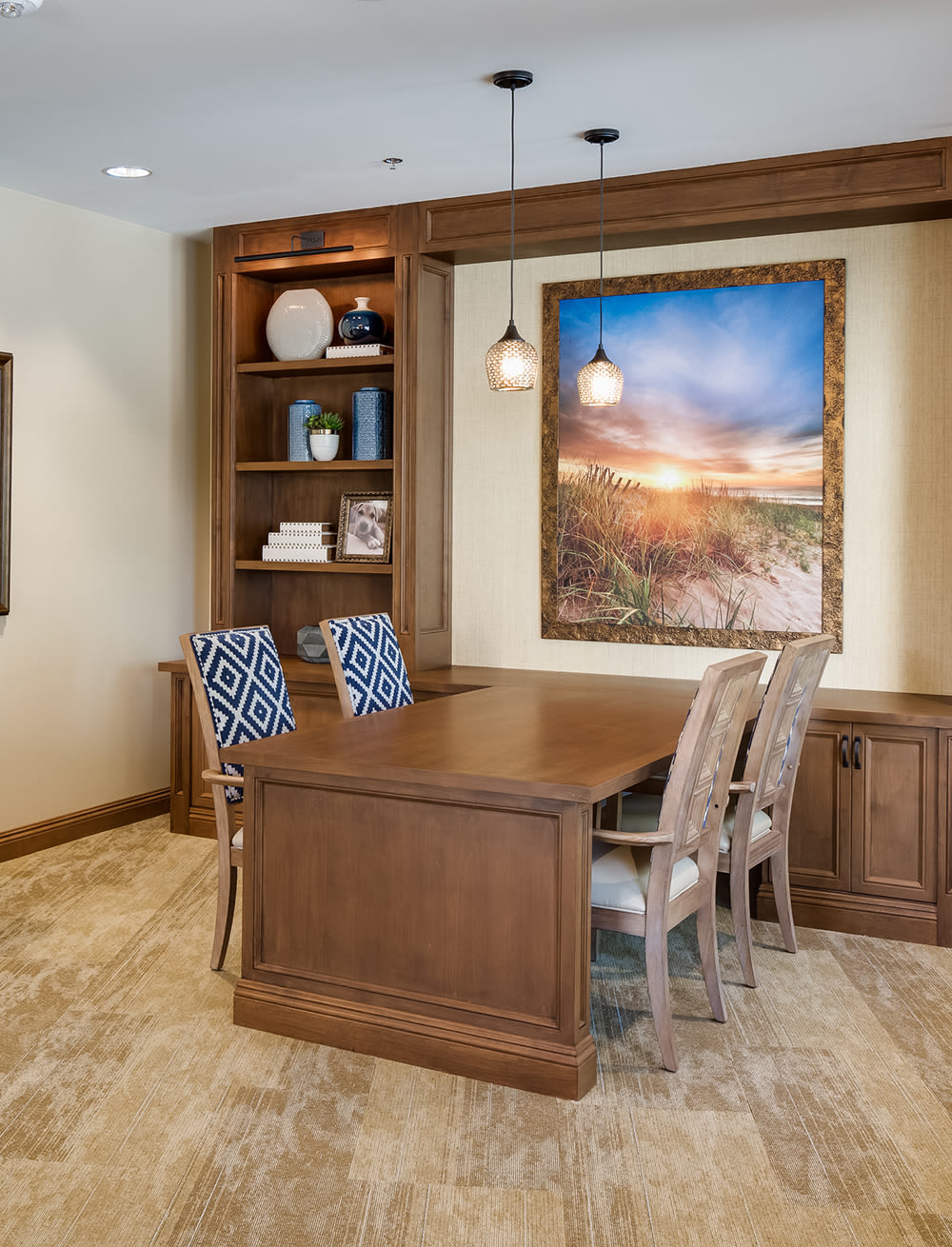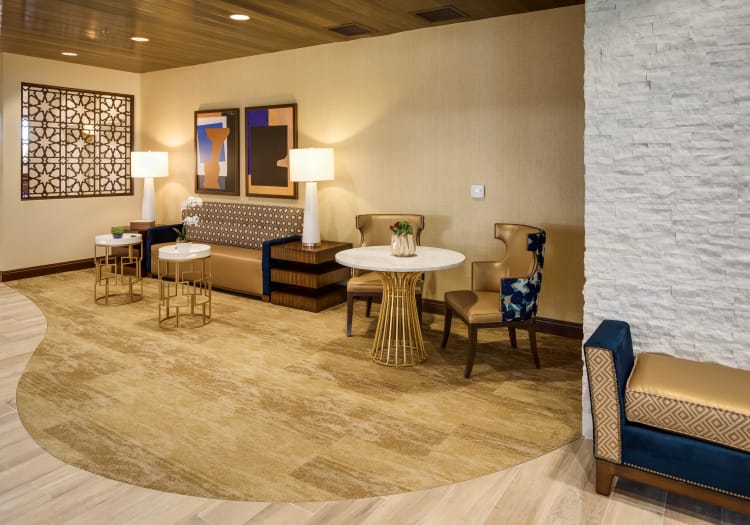 Our Connections for Living Philosophy
In every MBK community, we believe that when a person has Alzheimer's or dementia, it doesn't just affect the individual, but the whole family. We understand how important it is that family and friends stay connected to their loved ones so that our residents remain aware of and linked to the outside world. It's important that residents are feeling well enough to engage with others and feel as aware as possible.
To reach these goals, our Connections for Living program focuses on these four cornerstones:
Physical Wellness – The Connections for Living resident will have the best possible physical wellness while in our care.
Environment – The Connections for Living resident is provided with a safe, healthy environment that is stimulating.
Enrichment – The Connections for Living resident has meaningful activities that are individualized to draw on both past and current interests and skills.
Family Involvement – The Connections for Living resident's family is encouraged to be actively involved in educational programs and resident activities.
At Home in the Neighborhood
In our Memory Care neighborhood at The Montera, we look to the details to create an environment that feels deeply comfortable and engaging. Connections for Living balances a beautifully calm environment with gentle stimulation to encourage every resident to feel purposeful and at ease. Inspiration stations give residents a chance to stop and interact with objects that awaken the senses and trigger memories. Bright table settings and wayfinding cues help remind residents of the activity they're doing and the direction they're headed. In addition to spacious one bedroom living spaces, our Memory Care neighborhood features:
Specially trained Memory Care team that connects to residents through observation and interaction
Comfortable living areas designed for wayfinding and daily inspiration
Welcoming dining area with tasty, inviting menus
Inviting secured outdoor walking & recreation areas
Whole family support from initial interview through ongoing family nights and abundant resources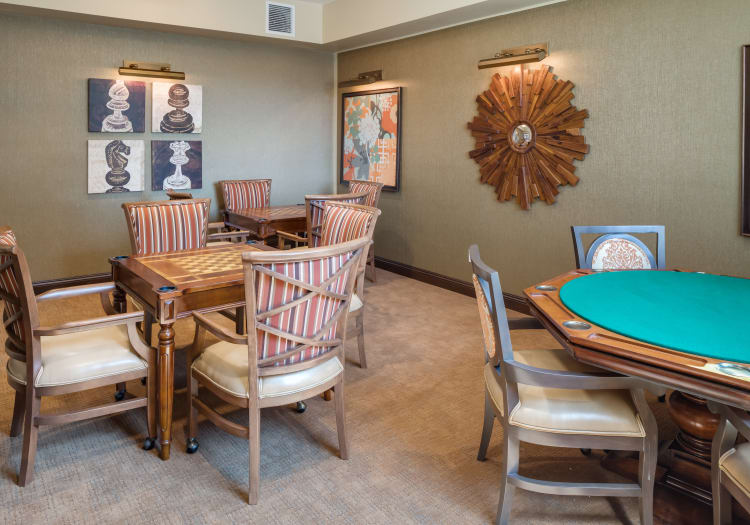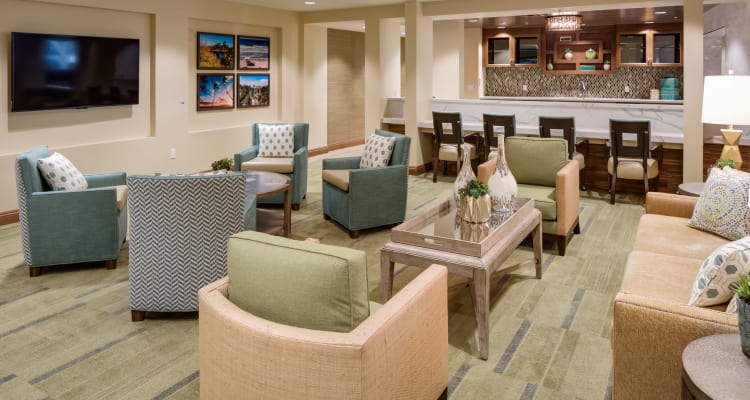 Our Goal
The goal of the Connections for Living by MBK™ activity program is to inspire the resident to have meaningful daily experiences and give each resident a sense of purpose through encouragement from team and activity programs. Activities help reconnect the resident living with dementia to daily life. The Connections for Living by MBK™ program individualizes activities to draw on past interests and life skills. The resident can choose an activity that can call on past experiences as well as stimulate the senses of sight, hearing, taste, touch and smell. Activities are designed to use existing physical skill. All activities are opportunities to experience success, decrease stress and agitation, increase range of motion, increase social interactions and communication, and decrease confusion and inappropriate behaviors.
Contact us for more information about Connections for Living at The Montera in La Mesa, CA.