MBK Mind+Body Wellness
Greet each day with a smile at The Creekside. Thanks to our exclusive MBK Mind+Body Wellness programming, you can engage with your day in a whole new way. As a resident of our Independent Living apartments in downtown Woodinville, WA, you can participate in as many classes, events, and outings as you like. Choose the ones that most appeal to you, whether they relate to your favorite hobbies or new interests you want to explore. Our team will be here to assist you in whatever ways you need.
Our calendars are crafted with senior care research and the passions of our community members in mind. By preparing activities that enhance physical, social, intellectual, and emotional engagement, we help our residents live more meaningful and connected lives. The MBK Mind+Body Wellness philosophy is rooted in these beliefs:
We are here to establish relationship-based care, which means creating positive relationships where we know our residents not just as people but as individuals.
We are here to help our residents on their journey to emotional and physical wellness.
We are to be mindful and present so our residents can experience pure joy in life with meaning and a sense of purpose every day.

That commitment to mindfulness and presence helps our staff members provide exceptional support and service every day of the week.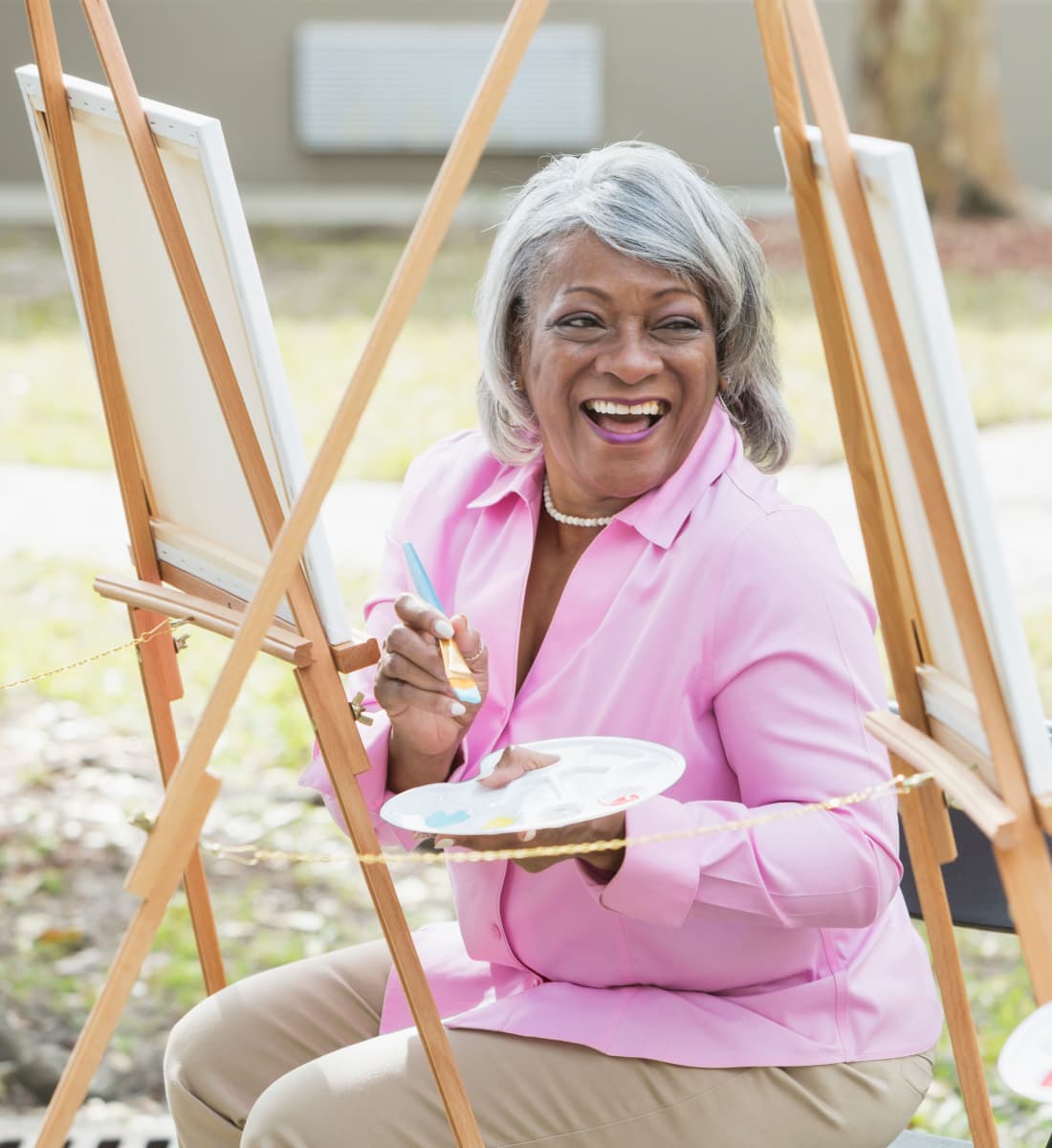 Customized Service & Support
To help our residents take part in our wide range of MBK Mind+Body Wellness activities, the skilled staff members at The Creekside provide service as needed. We tailor our support to the specific needs of each individual. With a focus on the Six Dimensions of Wellness, we promote health and wellbeing in a variety of ways, including:
Accommodation of Needs
MBK Mind+Body Wellness always offers an Accommodation of Needs so that every resident, no matter their care level or cognitive ability, can take part. We'll even provide in-room programming so activities can come to you when you need it.
Empowerment Activities
Our Empowerment Activities give residents a voice and an outlet for self-expression, whether you'd like to join our resident council or dining committee.
Life Enrichment Programs
Life Enrichment programs engage the mind by connecting residents to the present and reminding them of the past, whether they're interested in our Lifelong Learning ongoing education courses, or our Life Review offerings designed to stimulate recall.
To learn more about our MBK Mind+Body Wellness activities or to schedule your tour of our senior living community in downtown Woodinville, WA, get in touch with the team at The Creekside today.
Calendar of Events
What is on your agenda for the day? Before you make your plans, be sure to check out the MBK Mind+Body Wellness calendar at The Creekside. Every day, you can choose activities meant to enrich your body and mind. Highlights include:
Active Mind/Active Spirit
Religious Services
Movie Night
Painting Class
Sports Watch Parties
Meditation
Intellectual Pursuits
Current Events
Bingo
TED Talk Debates
Book Club
Crossword Club
Physical Fitness
Zumba
Yoga
Morning Exercise
Tai Chi
Local Errands
Contact The Creekside today for more information about our person-centered calendar and programming.