MBK Cuisine
At The Creekside, your tastes come first. Our MBK Cuisine dining experience is on par with the great local restaurants in the area. Our team of trained chefs prepares exceptional meals three times a day. Focusing on fresh flavors and seasonal ingredients, we put together nutritious and well-rounded meals you're sure to savor. Treat your taste buds to an array of cuisines. Whether you prefer creamy homemade soup, spicy stir fry, or grilled chinook salmon, you are going to love our upscale dishes. We also go out of our way to make sure everyone can enjoy their favorite cuisines. Our professional chefs are happy to take your suggestions. Every month, you can submit your requests through our dining survey and let the kitchen know what dishes you'd like to see on the menu.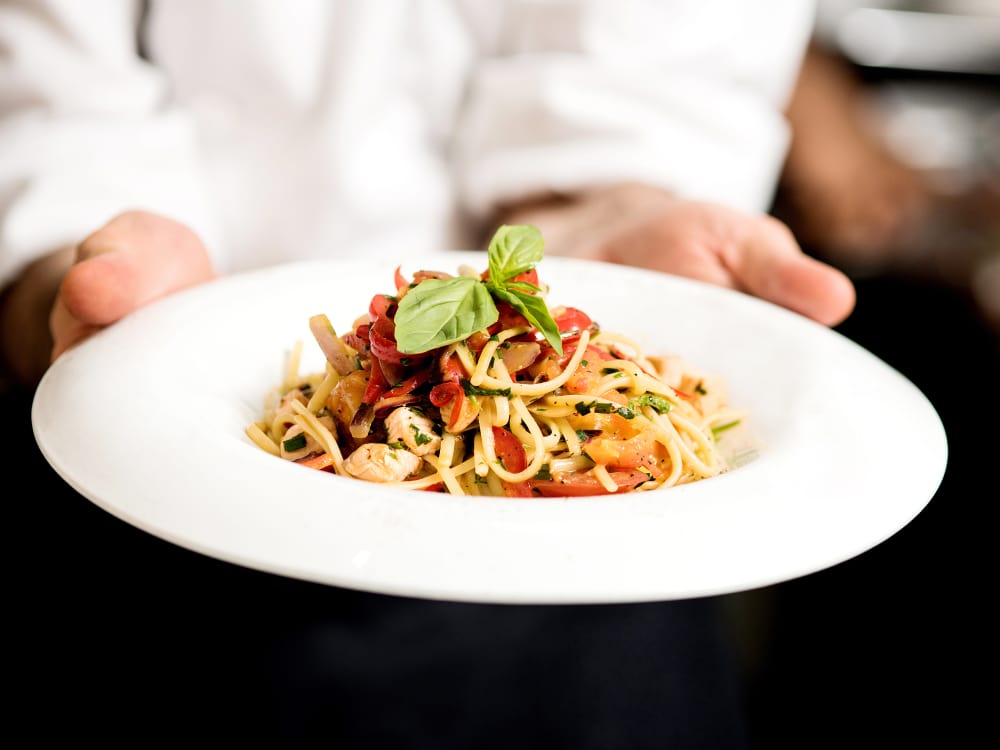 Flavorful, Home-Cooked Meals
As professionals in senior living, we understand the connection between a healthy mind and a healthy body at The Creekside. The MBK Cuisine program reflects that understanding of and commitment to the mind-body connection. Enjoy your favorite meals and find new dishes you didn't even know you loved. As a resident of our Woodinville, WA, Independent Living apartments, your delectable dining options include:
Monthly Champagne Brunch
Holiday Celebrations & Special Occasions
Always Available Menu
Chef's Special Menu
All-Day Dining
Weekly Action Stations Offering Made-to-Order Pasta, Custom Omelettes, Freshly Carved Meat & More
Live Food Demonstrations Prepared Tableside
Salad Bar Serving Fresh Greens Daily
Do you want to join us for a meal? Contact The Creekside today to schedule your visit.