Find Your Way
To Beautiful Orange, California
Experience the spark of connection. Backed by a dedicated team of compassionate professionals, our senior living community embraces relationship-based care. We'll take the time to get to know you or your loved one to best understand your needs and provide you with a supportive home that caters to your individual needs, preferences, and ideals of comfort. Plan your visit, stop by the vintage-style ice cream parlor, indulge in a scoop, and say hello to richer tomorrows.
Caring is not just a thing we do; it's who we are. Get in touch with us today to learn more about life at Kirkwood Orange.
Yoi Shigoto
At Kirkwood Orange, residents are our heroes. We embrace Yoi Shigoto – translated as "the good work" – a philosophy of service that offers a path to purpose, productivity, health, and happiness. Life at our community provides transformative opportunities to volunteer or participate in charitable giving, benefitting the person served and enlightening the person serving. Make a difference, develop a sense of purpose, and contribute to a community centered on personal connection at Kirkwood Orange.
Are you willing to share your gifts? Connect with us today to schedule an in-person or virtual tour, and join us in Yoi Shigoto!
Your opinion matters to us and we would love your feedback! Your review may help other families who are looking for a community like ours.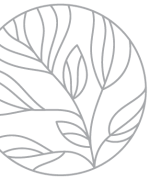 Where to Begin
Kirkwood Orange offers top-notch amenities, enriching classes, an engaging calendar of daily activities, and the life-changing benefits of our Yoi Shigoto program.
We can't wait to tell you more!
Is It Time To Get Help?
Not sure what level of care is right for you or your loved one? Using the Roobrik Engagement Platform, we can help you match your care needs with the right senior care options.
Why not try it out?
Experience the Difference
/
/
/
/
/
/
Nearby MBK Senior Living
COMMUNITIES
"
We are so impressed with the management and team members for their caring and thorough approach to keeping the residents safe and happy.
- Rhonda R.