Assisted Living in Elk Grove, CA
A little timely assistance can clear a path to a more enjoyable and purposeful lifestyle. When an individual chooses to join our Assisted Living community at The Commons at Elk Grove, we sit down to develop a personal care plan that specifically addresses whatever the individual currently needs help with, from transportation to bathing assistance. We then check in periodically to make sure that the care plan is on target. Our guiding directive is to be of help, so that residents feel empowered to participate fully in those activities that appeal and feel purposeful. With this approach, Assisted Living residents can feel supported while having the freedom to enjoy their days as they please. We assist with minimal intrusion and the utmost respect for our residents, so they can pursue the joy they deserve, and thrive in our lovely community.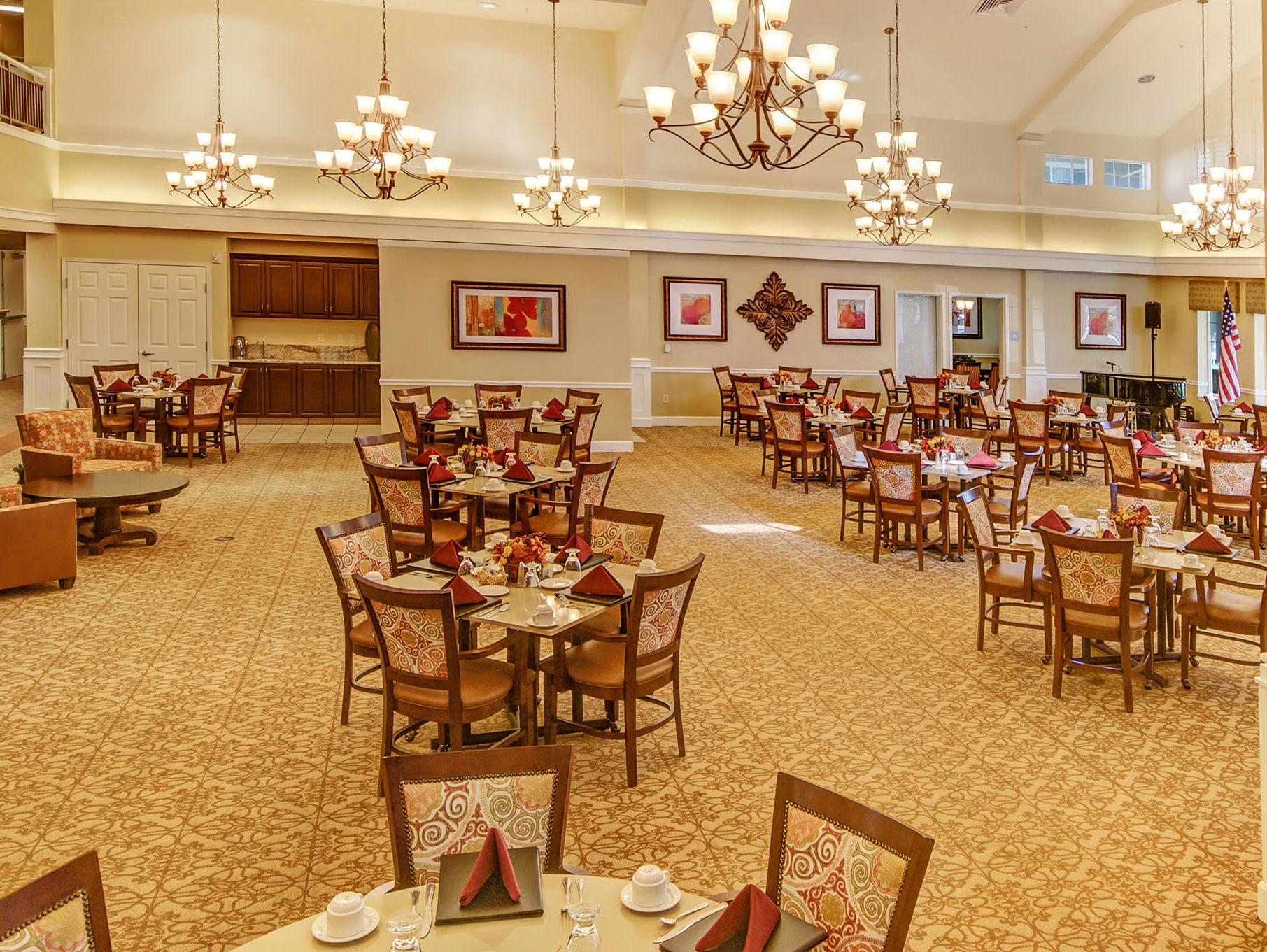 Assisted Living Services
Medication Supervision
Medical Appointment Scheduling
Transportation Services
Personal Emergency Call System
Bathing Assistance
Dressing & Personal Grooming Assistance
Escort To Meals and Activities
Ambulation Assistance
Incontinence Management
Special Diets
Laundry Service
To learn more about our inspired calendar of events and activities, as well as availability of spacious floor plans in our Assisted Living community, contact us at The Commons at Elk Grove.