The Commons at Dallas Ranch
Features & Amenities
Air Conditioning

Alert System

Laundry Service

Kitchenette
In-Home Features
Bright & Generously Sized Floor Plans
All Utilities Except Telephone Included In Monthly Fee
Individually Controlled Air Conditioning & Heating
Emergency Alert System in Each Apartment
Housekeeping, Laundry & Linen Services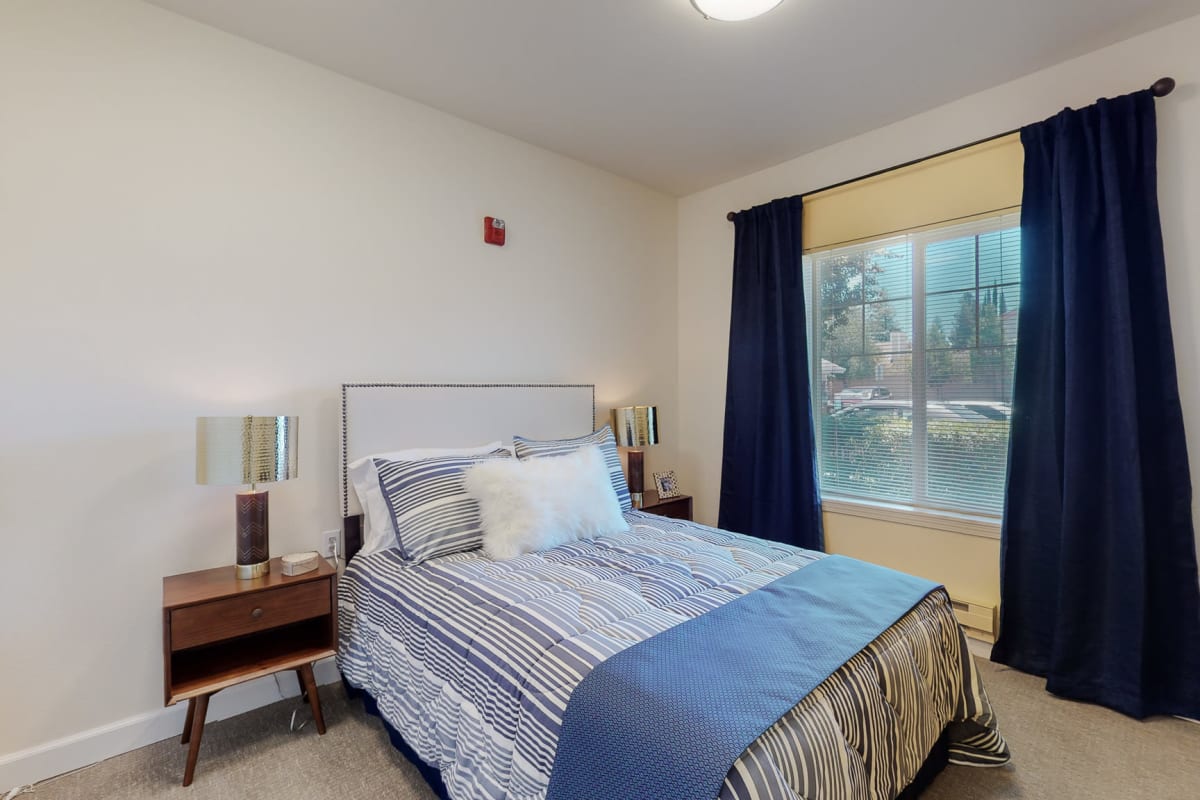 Restaurant-Style Dining

Fitness Classes

Salon & Barber Shop

Activities Center
Community Amenities
Beautifully Landscaped Campus
Outdoor Courtyards & Walking Paths
MBK Cuisine Restaurant-Style Dining
Elegant Dining Room
Casual Country Kitchen & Bistro
Private Dining Room for Special Events
Fitness & Wellness Center
Cozy Library & Computer Lab
Welcoming Community Parlor
Activities Center
Beauty Salon & Barbershop
24-Hour Emergency Maintenance
Transportation Services 7 Days a Week
Pet-Friendly – Cats & Dogs Welcome!
Tech Partnerships
We're dedicated to providing resources that help promote wellness, connections, meaningful moments, and a life lived well--here are a few of the ways we accomplish that using technology!
Connected Living is an online portal where residents and families can access the community's Mind+Body Wellness calendar, MBK Cuisine menus, photos, and more through a smartphone, tablet, or computer.

Eversound is a wireless listening system for seniors with hearing impairment or concentration issues that can be utilized in large groups or even one-on-one interactions to promote communication and connection within the community.
iN2L is a content-driven engagement program designed to create meaningful experiences for older adults by connecting them with what interests and fulfills them and offering residents an adaptable, easy-to-use way to enjoy lifelong passions.

Joy for All companion pets are designed to bring comfort, companionship, and ease of care. These innovative robo-pets help alleviate social isolation, loneliness, and cognitive decline by delivering comfort and joy.

Rendever is a leading provider of turnkey Virtual Reality (VR) experiences for older adults to demonstrate the benefits of reducing social isolation through shared experiences by virtually transporting them across the globe in a safe, engaging, and unique way.