Home 2 Stay
Our primary goal at The Commons at Dallas Ranch is to support the ultimate health and wellness of each of our residents. For years, MBK Senior Living communities have been on the forefront of the senior care field. As such, we have seen the risks and complications of unnecessary rehospitalizations firsthand. To do our part in mitigating those risks, we developed the Home 2 Stay Program. Every resident undergoes an intake interview where we get to know the health needs, stories, and goals of each resident. We use that information to develop a specific care plan that addresses current health and wellness concerns. By closely following individual health plans and taking a person-centered approach to care, we strive to help our residents tend to health concerns before they become issues. Those relationships between our residents and our care professionals help us monitor for health and behavioral changes so we can provide informed and timely care.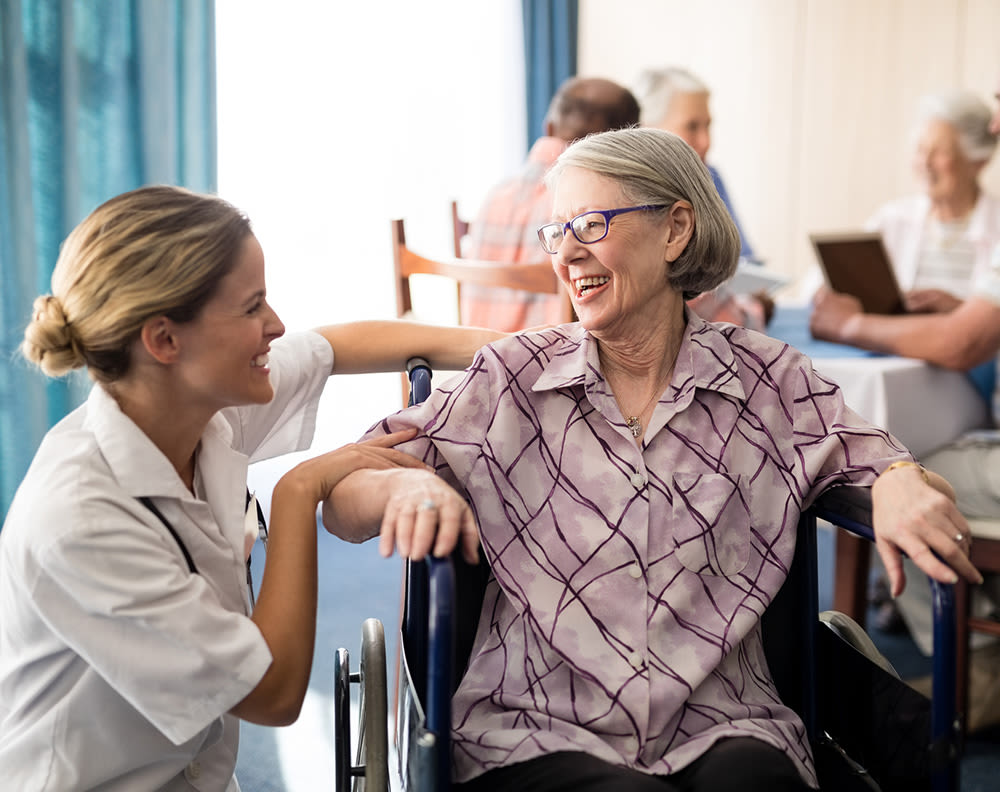 Supporting Strength & Wellness
We are aware that an unnecessary hospital stay can be a serious setback for our residents. Rehospitalization can cause ripple effects not only in the life of the resident but in the lives of their loved ones and care professionals as well. The Home 2 Stay program is in place to help us prevent avoidable disruptions. In addition to understanding the health needs of our residents, the care team at The Commons at Dallas Ranch gets to know each individual on a personal basis as well. We utilize well-researched techniques, including:
Timely detection of and response to resident health status changes
24/7 RN consultant available to review status and recommend appropriate care changes
Collaboration of care with hospitals and outside professionals before, during, and after hospitalization
Discharge coordination and post-hospital follow up to monitor health status and quality of life
Do you want to learn more about our Home 2 Stay program? Contact The Commons at Dallas Ranch today to learn about the ways we reimagine senior care in Antioch, CA.