Quality of Life
Engaging mind, body and spirit to enhance individual health
and well-being.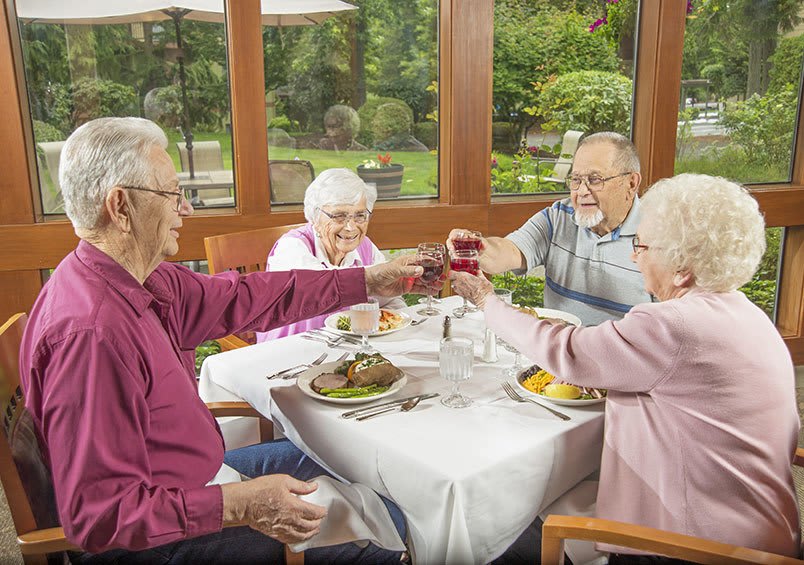 Feels Like Home
Warm, inviting surroundings filled with friendly people and caring associates to enrich each day!
Olympia Independent Living
Located at the edge of the picturesque Chehalis Western Trail in Olympia, Washington, The Firs is a full service independent living community for seniors desiring a warm, friendly, supportive environment. The Firs is easily accessible to shops, dining and entertainment in and around the capital city of Olympia. It is located near the Farmer's Market, Percival Landing, St Peter Medical Center as well as a variety of other services.
Olympia independent living at The Firs is as active and carefree as you desire. You can choose from a variety of opportunities to enhance your mind, body and spirit as part of the MBKonnection resident enrichment program or maybe decide to talk a quiet walk along the Chehalis trail or spend a few hours reading a classic in our cozy library. Our team of dedicated associates is committed to exceeding your expectations by offering delicious and nutritious MBKuisine and taking care of the daily chores so you can do the things that make you thrive and fulfill your passions. Along the way, they are happy to share a smile, lend an ear and capture your heart, everything to make you feel at home.
Feels Like Home

Feels Like Home

Feels Like Home

Feels Like Home

Feels Like Home