Home 2 Stay
An unnecessary rehospitalization can be a serious setback on the journey toward health and wellness. At Mountlake Terrace Plaza, our Home 2 Stay program incorporates a variety of techniques to avoid a preventable hospital stay. Our Mountlake Terrace, WA, community relies on the latest research and our relationships with our patients to help us maintain the optimal health of each resident. Research indicates that a hospital stay can be a major disruption not only for the resident but for the loved ones and care professionals around them as well. We use those close relationships to help us monitor for any health status changes. That way, we can address the concerns here in the community before they become larger issues. By getting to know our residents on a personal level instead of simply checking a chart, our well-trained professionals are often able to detect health changes before residents are in need of acute hospital care.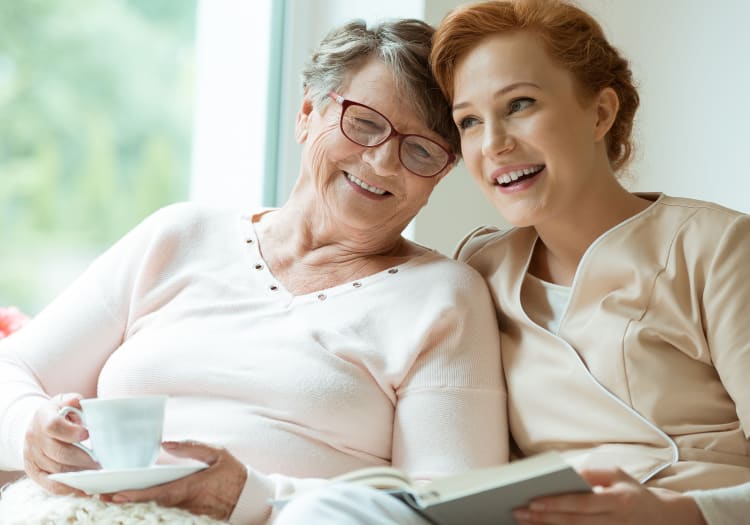 Our Care Philosophy
A hospital stay can be a difficult and stressful time for a resident. To help our residents avoid a disruption to their daily routine, Mountlake Terrace Plaza developed the Home 2 Stay program. With close relationships to residents and a collaborative approach to care, our skilled staff work hard to maintain the health of our residents every day. Our Home 2 Stay program focuses on:
Timely Detection of & Response to Resident Health Status Changes
24/7 RN Consultant Available to Review Status & Recommend Appropriate Care Changes
Collaboration of Care with Hospitals & Outside Professionals Before, During & After Hospitalization
Discharge Coordination & Post-Hospital Follow-Up to Monitor Health Status & Quality of Life
For more information about our Home 2 Stay program as well as our Mountlake Terrace, WA, Assisted Living, get in touch with Mountlake Terrace Plaza today.