Assisted Living in Mountlake Terrace, WA
The Assisted Living community at Mountlake Terrace Plaza revolves around the health and wellness of our residents. We provide the support our residents require, customized to their specific needs. By creating a personalized care plan for each resident, our team can provide support that addresses the individual health needs of every person we serve. We are here to help with every aspect of daily living. Our professionals provide personal care as well as housekeeping and laundry services. When residents need to leave the community, we provide transportation for appointments, outings, and errands. We can also help accommodate the needs of our residents with our MBK Mind+Body Wellness programming. Because we want the experience to be meaningful and engaging, we are happy to create variations to meet the needs or adjust the comfort level for our residents. Our team can also assist during MBK Cuisine mealtimes, providing as-needed support as residents savor their favorite chef-inspired dishes.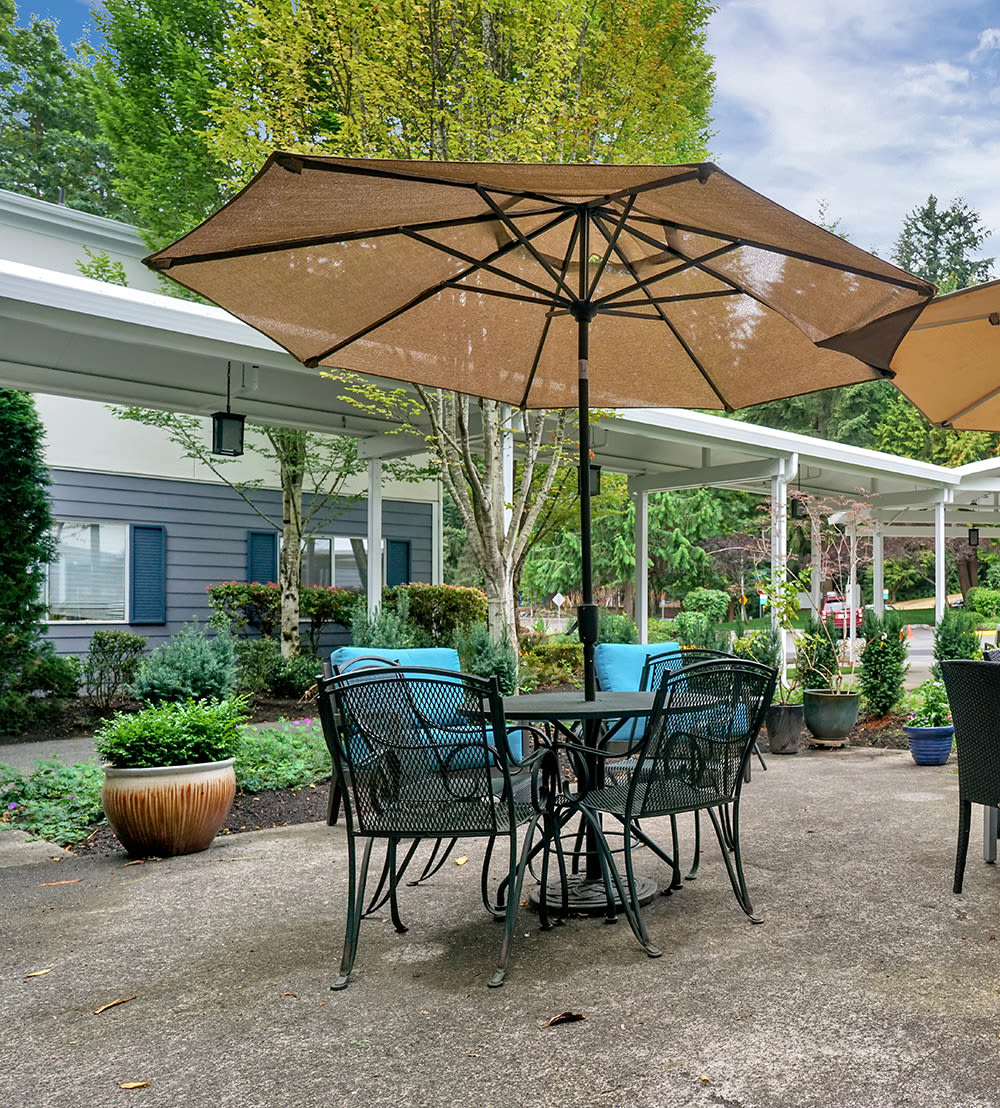 Service, Convenience & Care
As a resident of the Mountlake Terrace Plaza Assisted Living community in Mountlake Terrace, WA, you have total access to our entire range of amenities. However you like to spend your time, you can trust the team at Mountlake Terrace Plaza to support your preferences and interests. Highlights of our Assisted Living program include:
24-Hour Professional Staffing
Assistance with Activities of Daily Living
MBK Cuisine – 3 Chef-Prepared Daily Dishes
Housekeeping & Laundry Services
Emergency Alert System in Each Home
Transportation Services 7 Days a Week
Coordination of Care with Physicians
Pet-Friendly Community
Discover the long list of amenities at Mountlake Terrace Plaza in Mountlake Terrace, WA. Get in touch with us today to schedule your tour of our senior living community.