Home 2 Stay
We treat our residents to thoughtful and attentive care at Northgate Plaza. As experts in the senior care field, we take our commitment to the health and wellness of our residents seriously. That is why our Seattle, WA, community follows all the most current research. We go out of our way to incorporate the latest findings into our community calendars, events, and programming.
One of the most important things to come out of that mission is our Home 2 Stay program. Research shows that an unnecessary rehospitalization can cause undue stress for residents. The transition can be straining and difficult and affect both physical and emotional health. That's why we work hard to avoid rehospitalization in the first place. Our care teams collaborate closely to monitor any health and behavioral changes so we can address any issues here in the community before they become more serious. By caring for our residents in a holistic way, we can help prevent unforeseen issues down the line.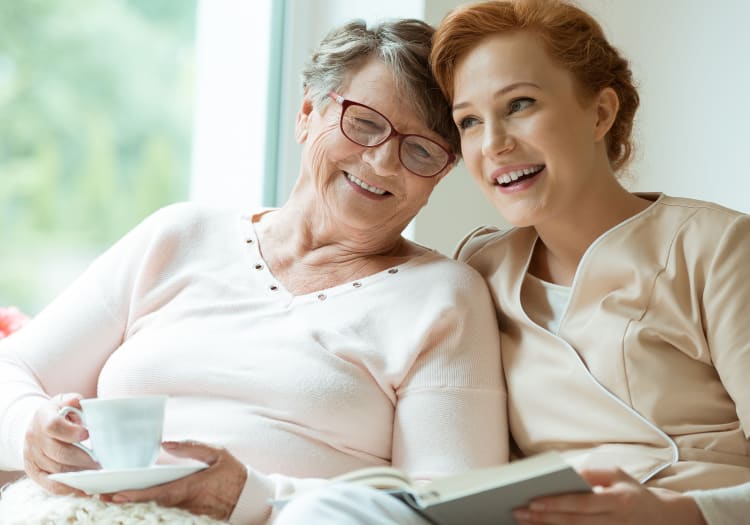 Careful, Attentive Support
Regardless of the circumstances, a stay in a hospital can be stressful. At Northgate Plaza, we work hard to prevent any unnecessary rehospitalizations for our residents. We follow a highly individualized care plan for each of our residents to ensure their ultimate health and wellness. That way, we can catch any changes in health status as they occur and consult internally about the best course of action. Our Home 2 Stay program is based on the belief that a hospital stay is a last resort. To accomplish this, we provide:
Attentive & Compassionate Care by Highly Experienced Professionals
Timely Response to Any Health or Behavioral Changes
24/7 RN Consultations Available for Review & Recommendations
Collaboration of Care with Hospitals & Other Professionals
Discharge Coordination & Post-Hospital Follow-Up As Needed
Learn more about the Home 2 Stay program at Northgate Plaza today. Schedule your tour of our senior living community in Seattle, WA, to see how we do things differently.