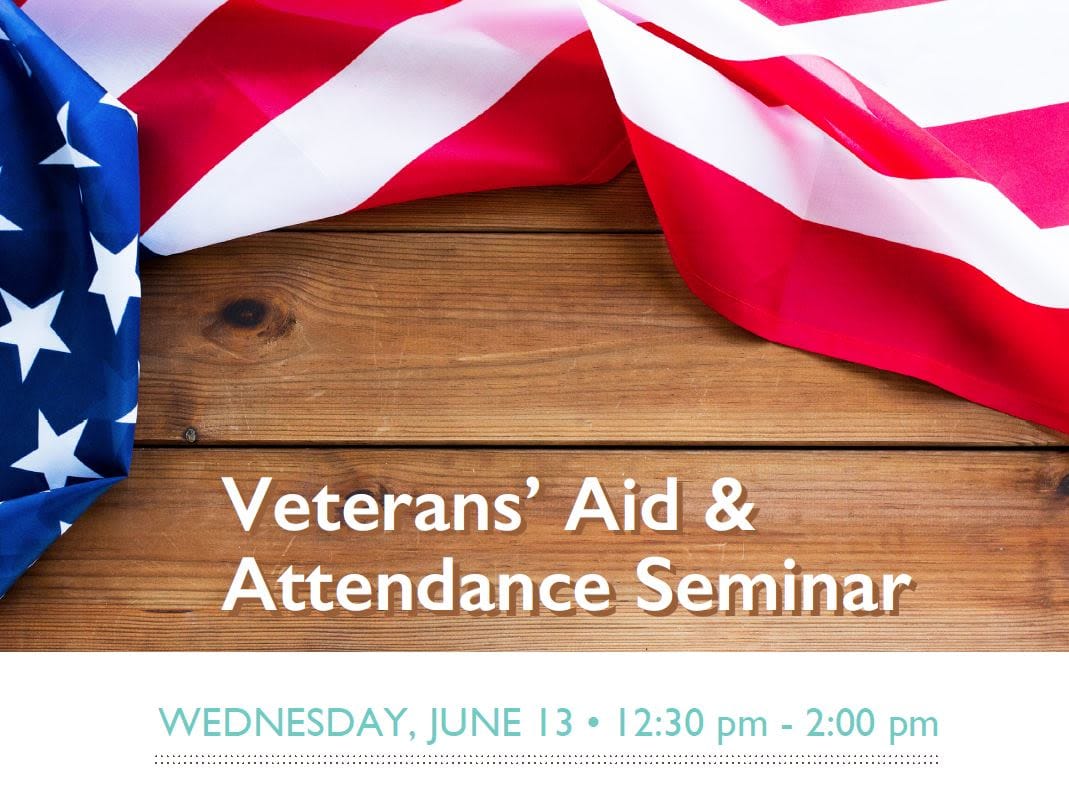 YOU may qualify for a special pension benefit created by the U.S. Government in 1951 for Veterans and their spouses. Join us for a general information and qualifications seminar to learn if this benefit would work for you!
Get details regarding dates of service, service record benefit amounts, benefits for spouses, and how to access them. 
A complimentary lunch will be served at 12:30pm.
Call 425.672.4673 or contact us to RSVP by 6/11 (seating is limited)