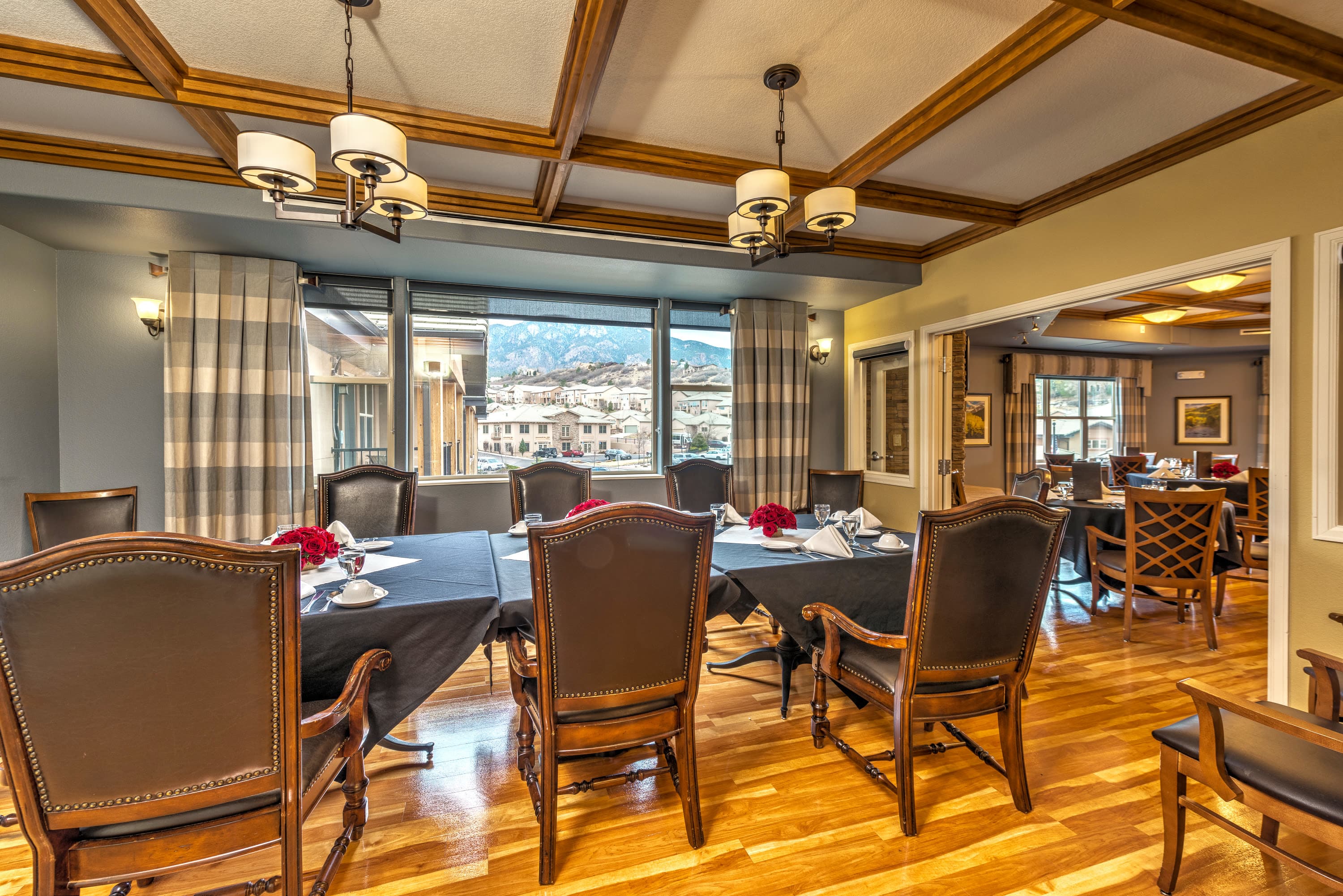 MBKuisine
MBKuisine is our signature dining experience created to enrich the lives of our residents on a daily basis.
We start with nutritionally balanced seasonal menus and add a variety of  "always available" favorite selections to choose from. Within the choices offered, there are also specific options for special diets and food preferences. Our experienced Executive Chef meets with residents on a regular basis to work on upcoming menu selections, share new ideas and receive input.
We recognize that an enriched dining experience can mean more than menu choices and differ from resident to resident.That's why we create the opportunity for you to select when, where and with whom you want to dine. Our MBKuisine team takes pride in getting to know what makes you happy and providing the kind of welcoming environment that "feels like home". We also embrace the chance to share our MBKuisine with your friends and family whether it is for a quick lunch during a personal visit, a special gathering in your community's private dining room or a fun seasonal event.
Some of the unique offerings within our MBKuisine signature dining experience include:
Monthly Champagne Brunch
Holiday and Special Occasion Celebrations
Sample Menus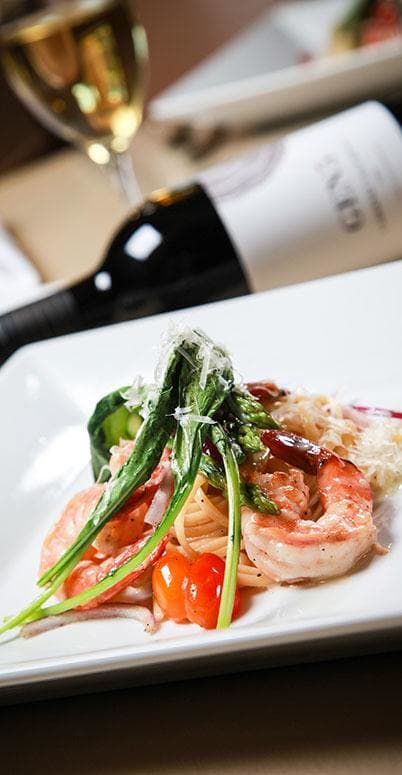 Meet the Chef: Bryse
Chef Bryse graduated Culinary School in 2008, and began working for MBK at another conmmunity in 2009. He is going on years with MBK and almost at the end of his 1st year as the Director of Dining Services at The Palisades at Broadmoor Park.
"I find my inspiration for new dishes anywhere I can, whether it's some thing I have eaten at a local spot through my travels, or saw on Food Network. The most popular dish at the community would have to be our Lemon Herb Seared Salmon. Right now the newest menu item I am working on is a Fresh Shrimp and Avocado with Lime Salad."
At MBK many new menu items come directly from resident suggestions and requests. "Every month we have a "Chef Chat" and I encourage the residents to bring new items they'd like to try to my attention. I also walk around the dining room during services to check on things and make sure that the residents are happy and enjoying their meals."
When asked what he liked most about working at MBK, Chef Bryse said, "The possibilities. I started as a line cook for the company and worked my way to becoming a Director of Dining Services. I was given the opportunity to travel to other MBK communities which I feel has helped in my growth with MBK and increased my culinary skills as a chef."