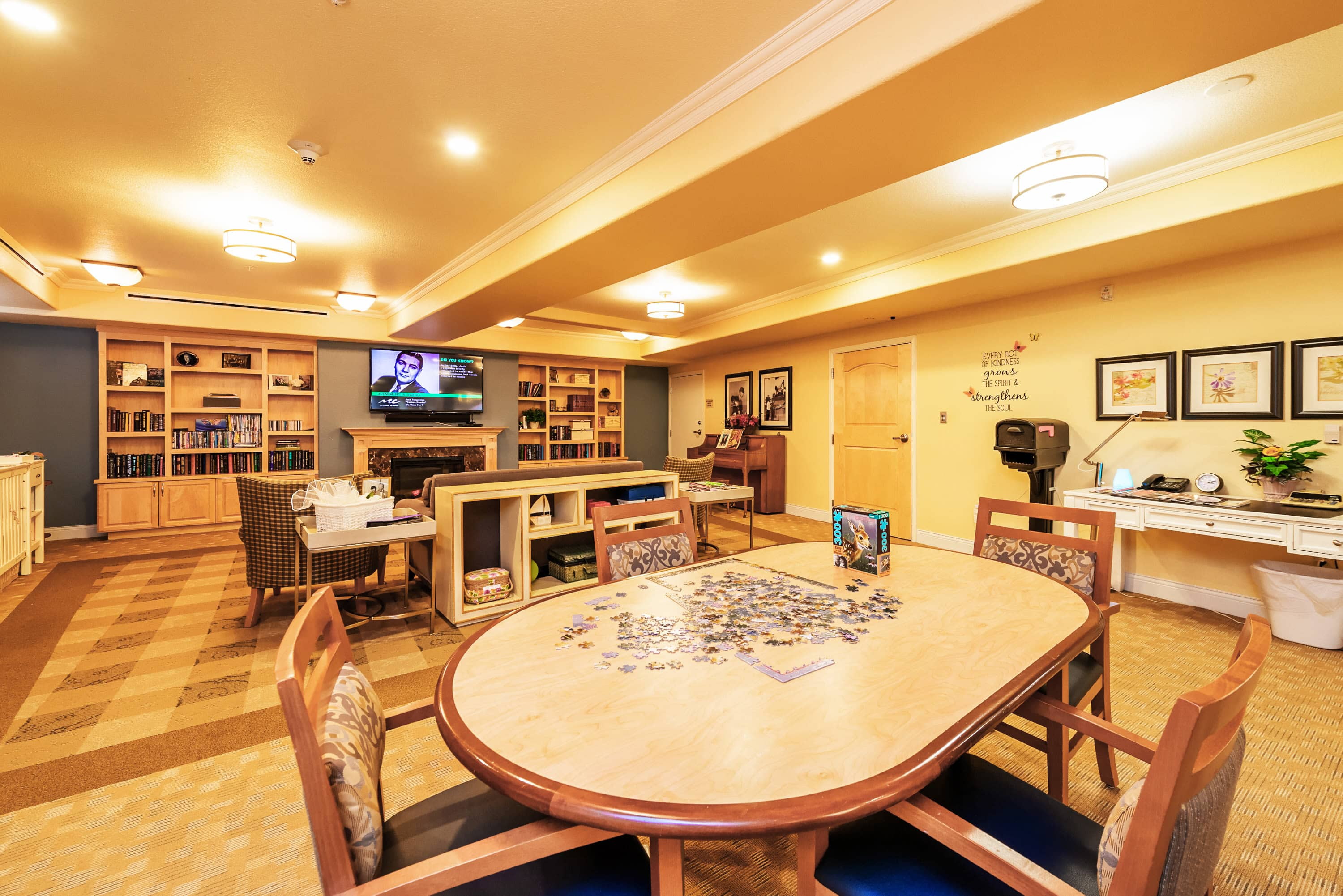 Colorado Springs Memory Care
Connections for Living by MBK
At MBK Senior Living, we believe that Alzheimer's and Dementia affects the entire family, not only the individual who is diagnosed with the disease. It is important that families and friends stay connected to their loved ones, that each resident feels connected to the world, and our associates create connections with every one they serve on a daily basis.
We start developing our connection during an in depth interview with the Connections for Living (CFL) resident and their family to learn about the resident's life history, preferences, needs and passions. This information is then shared with all the associates who interact with the resident so we can stay connected even when the resident may not be able to clearly communicate their needs. We continue connecting throughout the day by recognizing that behavior equals communication. We validate the residents reality further helping them to feel engaged and secure. Our CFL associates are specially trained in the Connections For Living care and interaction processes. They are also involved in monthly team development and feedback sessions.
The various programs and services within our Connections for Living neighborhood are specifically designed to support quality of life for our residents. These include everything from the color and set up of the dining tables to the daily enrichment activities and the structured environment with way finding queues, inspiration stations, and sensory adaptations as well as secure outside walking and activity spaces.
Finally, we support resident families and friends through the TLC program – Teaching, Learning & Connecting. This begins with a family orientation upon move in, and continues with regular family nights, volunteer opportunities, information sessions and resources, and ongoing communication about their loved one's experiences at the community. Most of our communities either host onsite meetings or provide referrals for family support groups as well.
Services at Palisades Memory Care
24-hour professionally trained caregivers
Secure home like environment with exterior patio
Daily, weekly and monthly activities to promote physical wellness, social/family engagement, sensory stimulation and personal reminiscence
Inspiration stations and baskets
Assistance with Activities of Daily Living including:
Medication
Bathing
Dressing & grooming
Bathroom assistance
Escort to activities and meals
Assistance at meals and with snacks
Housekeeping, personal laundry and linen service
Healthy chef-prepared cuisine in community dining room
Snacks and beverages always available
Scheduled transportation
Emergency alert response system
All utilities included except telephone
Basic cable service
Learn more about our respite and memory care services in Colorado Springs CO.