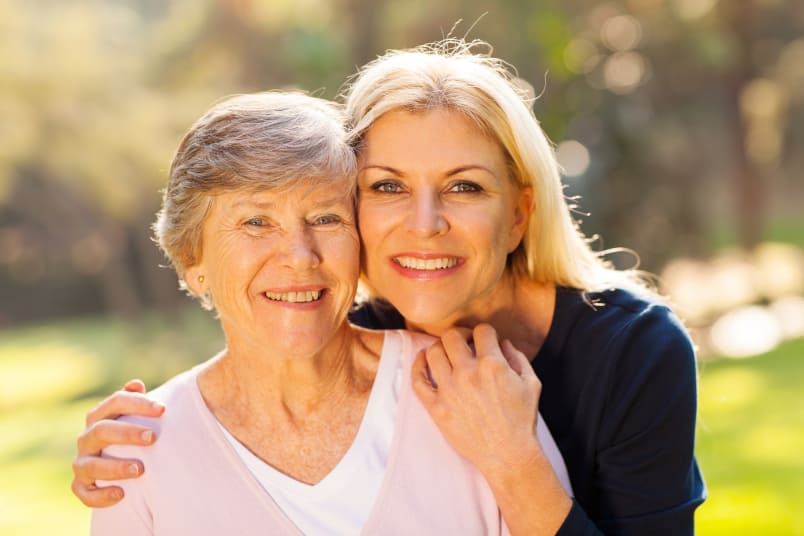 Thousand Oaks Senior Care 
The Reserve at Thousand Oaks offers the perfect next step for active seniors ready to leave behind the obligations of household maintenance, and spend their time pursuing the passions and interests that are meaningful to them. Our fantastic location in a quiet suburb of Thousand Oaks, CA, is near the cultural and natural attractions of Ventura County, yet removed enough form the noise to provide a serene oasis for Assisted Living residents. Every individual in our Assisted Living community benefits from a personal care plan that directly and specifically addresses those daily tasks that require a bit of support. Short-Term stay residents have access to all the amenities and services of our full-time community, providing the ideal environment to recover from an injury, or feel at home while a caregiver takes a break.
Join our community to start reaping the benefits of a fabulous location close to Wildwood Regional Park, The Lakes at Thousand Oaks, Sunset Hills Country Club, and a global menu of fine dining. There is never a dull moment with a full calendar of events and activities, and our MBKuisine dining program ensures that there is always something enticing on the menu. Best of all, residents have the peace of mind of a caring and professional team of dedicated associates on hand to assist, 24 hours a day.
Living Options
We'd welcome the opportunity to help you select the best senior care option for you or a loved one. Contact the office to schedule a tour and a talk.