MBK Mind+Body Wellness
As a member of the MBK Senior Living family, we have a strong belief in the mind-body connection. That is why we developed MBK Mind+Body Wellness, our resident wellness program. Every month, we put together a calendar of activities, classes, and programming to boost the emotional, physical, intellectual, and spiritual wellbeing of our residents. By promoting the health of both the mind and body, Almond Heights's program seeks to enrich the lives of our residents and help them reach their full potential. The MBK Mind+Body Wellness calendar is created with the latest senior care research and trainings available. We then fold in the passions, interests, and hobbies of our residents to create a calendar of events that engages and inspires. Dedicated to the pillars of the MBK Mind+Body Wellness philosophy, we believe that:
We are here to establish relationship-based care, which means creating positive relationships where we know our residents not just as people but as individuals.
We are here to help our residents on their journey to emotional and physical wellness.
We are to be mindful and present so our residents can experience pure joy in life with meaning and a sense of purpose every day.
By maintaining a sense of presence and mindfulness, we are able to help our residents fully engage and find meaning and joy in our activities, events, and outings.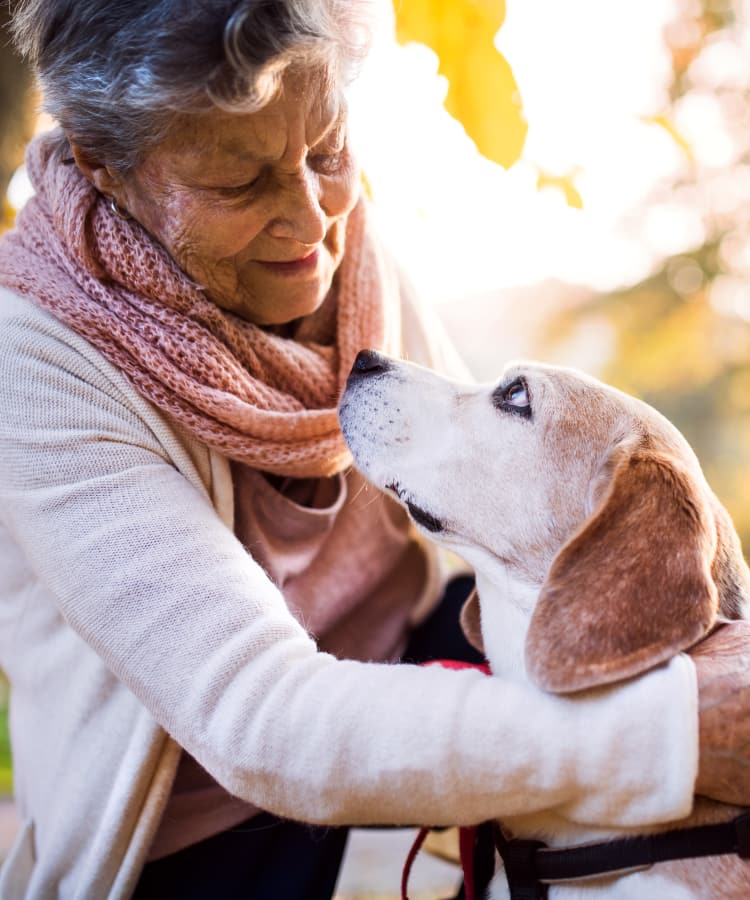 The 6 Dimensions of Wellness
While we believe in the power of fun, our MBK Mind+Body Wellness calendar of events is created with more than entertainment in mind. By appealing to both the mind and the body, we strive to help our residents establish a connection between their mental wellness and physical health. To help us achieve our goal, we adhere to the Six Dimensions of Wellness when creating our monthly events calendar. Features include:
Accommodation of Needs – MBK Mind+Body Wellness always offers an Accommodation of Needs so that every resident no matter their care level or cognitive ability can take part. We'll even provide in-room programming so activities can come to you when you need it.
Empowerment Activities – Our Empowerment Activities give residents a voice and an outlet for self-expression, whether you'd like to join our resident council or dining committee.
Life Enrichment Programs – Life Enrichment programs engage the mind by connecting residents to the present and reminding them of the past, whether they're interested in our Lifelong Learning ongoing education courses, or our Life Review offerings designed to stimulate recall.
Do you want to drop in for one of our activities? Get in touch with Almond Heights today to schedule your tour and experience our MBK Mind+Body Wellness programming firsthand.
Our Calendar of Events
Packed with a wide array of events, activities, and outings, the Assisted Living and Connections for Living events calendars help residents engage socially and expand their horizons. Whether learning about a new topic or playing a favorite game, the MBK Mind+Body Wellness program inspires health and connection.
Active Mind/Active Spirit
Arts & Crafts
Meditation
Movie & Popcorn
Bible Study
Sing-Along
Intellectual Pursuits
Community Trivia
Bingo
Current Events
Lifelong Learning Courses
World Scrambles
Physical Fitness
Morning Fitness
Yoga
Sit & Be Fit
Chair Fitness
Wii Bowling
Check out the events calendar to see the full range of activities and events available at Almond Heights in Orangevale, CA.