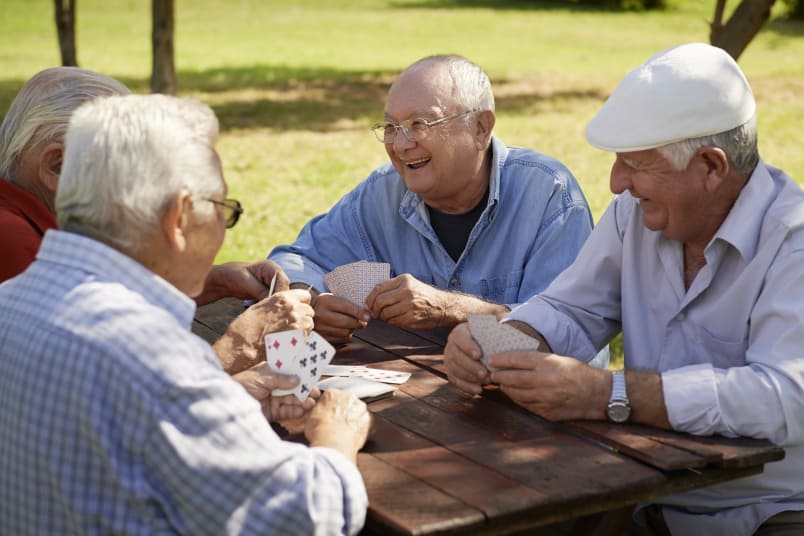 MBKonnection
At MBK Senior Living, we believe what is good for the body is good for the mind. We call this the Mind Body Konnection.
We are here to establish relationship-based service and care.
This means creating positive relationships where we know our residents not just as a person but as an individual.
We are here to help our residents maintain their physical health and stay connected to their family and their favorite memories and pastimes.
We are to be mindful and present so our residents can experience pure joy in life with meaning and a sense of purpose every day.
Building on the substantial body of scientific research illuminating the mind-body connection to health and well-being, our Mind Body Konnection wellness approach provides residents the opportunity to choose from a number of activities, classes and programs that enrich the whole person – mind, body and spirit. Our diverse and evolving MBKonnection calendar is designed with the specific preferences and needs of the residents living at Dale Commons. Our Director of Activities is trained and supported by experienced Home Office specialists who are adept at developing and implementing innovative whole person wellness programming for individuals diagnosed with Alzheimer's disease and other forms of dementia.
View our MBK Blog for additional resources regarding activities and programming for seniors.
Calendar
The events and activities offered at Dale Commons enhance the quality of care we provide our residents and the Senior Care Options we provide.