Assisted Living in Tucson
As a part of the award-winning MBK Senior Living family, The Country Club of La Cholla's Assisted Living community adheres to a philosophy of relationship-based care that focuses on tailoring care to the specific needs of the individual. Beginning with our initial meeting and continuing  every step of the way, we endeavor to learn residents' unique stories so that we can get to know them well, and thereby support them in ways that enhance their energy and promote participation in the activities and pursuits that are most meaningful to them. Our dedicated care team can assist with activities of daily living including dressing and grooming, medication management, providing an escort to meals and events, and driving to health care appointments. The goal is to help residents live their day as independently as they wish. 
With renewed energy and the chance to make their own plans each day, residents of The Country Club of La Cholla have an abundance of opportunities to expand their horizons and enjoy our fabulous community. Our MBKuisine program creates enticing menus for breakfast, lunch, and dinner in our grand dining room, as well as an array of snacks available in the bistro. Drop in to an exercise class, brush up on your foxtrot in a ballroom dancing practice session, or simply take a stroll through the grounds with your dog. Residents can dive into the calendar, or just enjoy a good book and a cup of tea in front of the fire. Rest assured a helping hand is always available.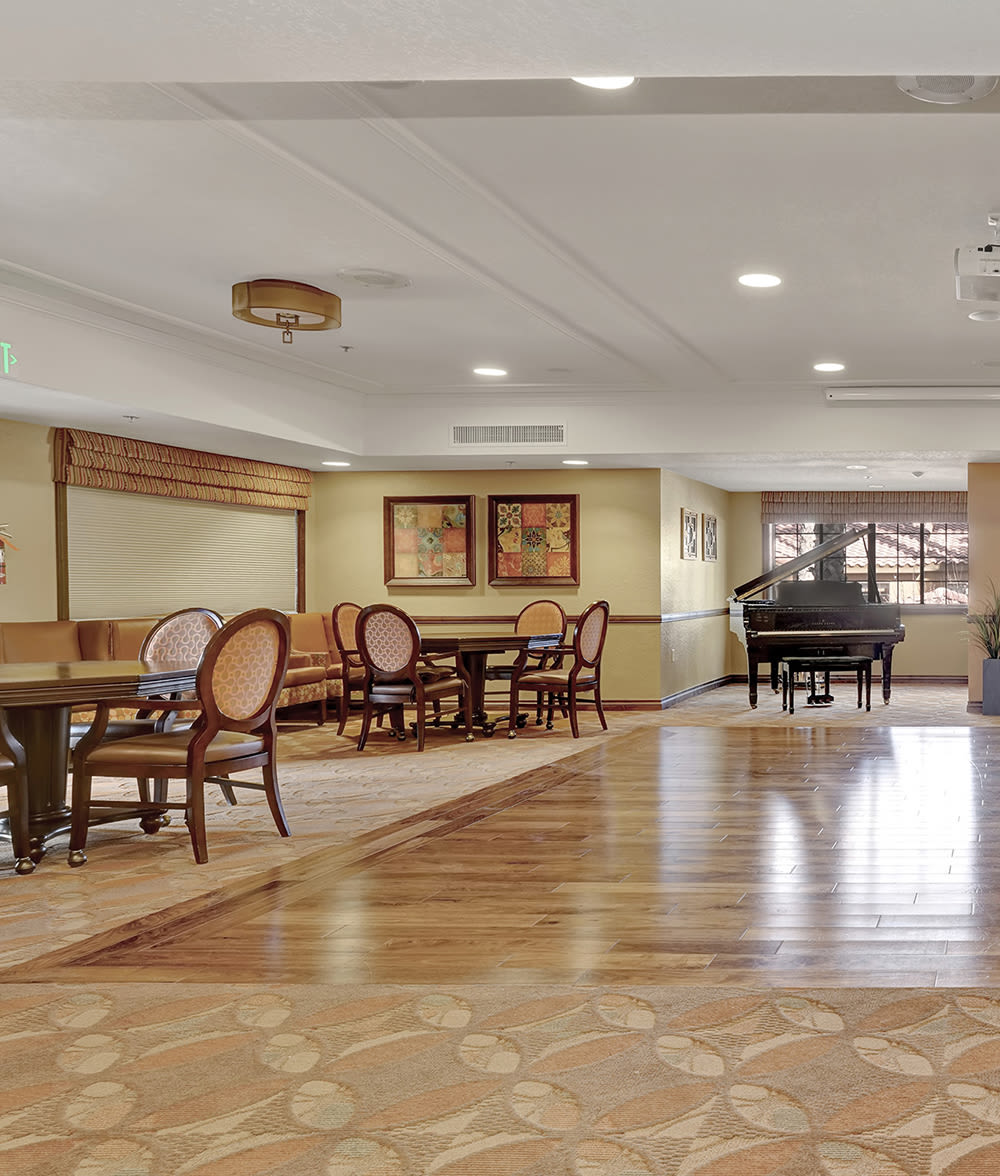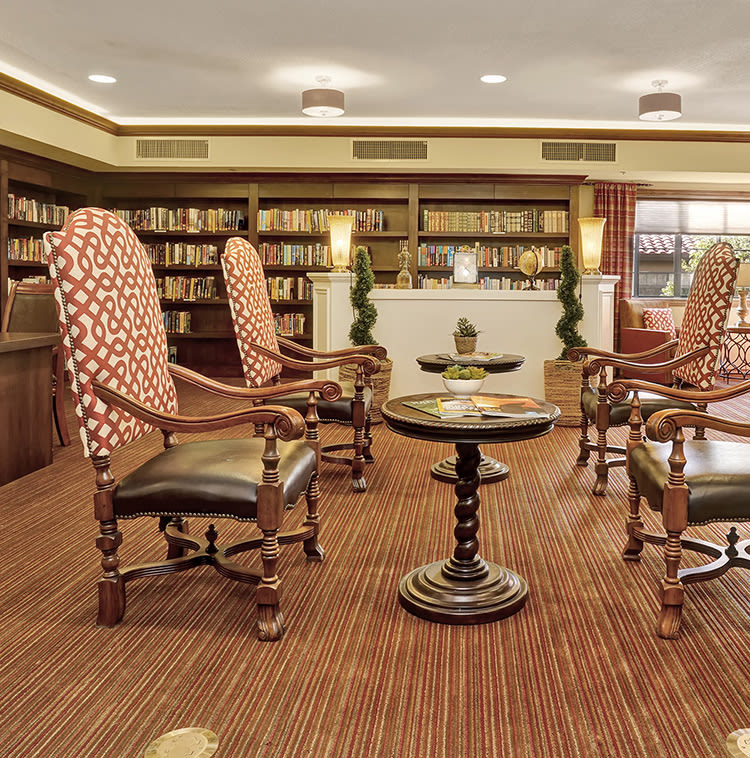 Support As You Need It
Individual care plans are created in collaboration with our experienced care team and the residents themselves. Personalized programs of care are routinely assessed to ensure that every resident is getting what they need in the moment. We adjust care plans after an injury or illness to enhance recovery and help residents regain strength and independence. Our aim is always to assist individuals so that they feel respected and fully supported in their pursuits. Services and amenities include:
24-hour professional staffing
Assistance with activities of daily living
Three chef-prepared meals daily, with special diets available
Housekeeping & laundry services
Emergency alert response system
Transportation services 7 days a week
Thoughtful enrichment programs focused on mind/body fitness & fun
Coordination of care with physicians
Contact The Country Club of La Cholla to learn more about person-first care at our award winning Assisted Living community in Tucson, AZ.