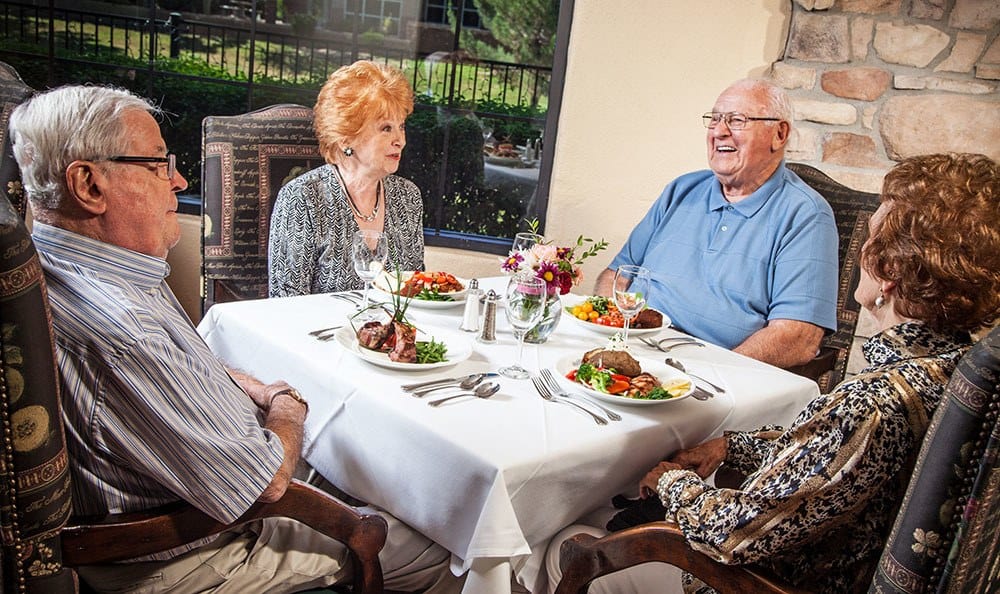 MBKuisine
MBKuisine is our signature dining experience created to enrich the lives of our residents on a daily basis.
We start with nutritionally balanced seasonal menus and add a variety of always available favorite selections to choose from. Within the choices offered, there are also specific options for special diets and food preferences. Our experienced Executive Chef Mike meets with residents on a regular basis to work on upcoming menu selections, share new ideas and receive input. It is his pleasure to bring his fresh and exciting award winning cuisine to Tuscany residents and their families. Mike is a perfectionist and takes great pride in creating a daily dining experience that challenges the best restaurants in Scottsdale. See what Mike has to say on our community video.
We recognize that an enriched dining experience can mean more than menu choices and differ from resident to resident, That's why we create the opportunity for you to select when, where and with whom you want to dine. Our MBKuisine teams take pride in getting to know what makes you happy and providing the kind of welcoming environment that "feels like home". We also embrace the chance to share our MBKuisine with your friends and family whether it is for a quick lunch during a personal visit, a special gathering in your community's private dining room or a fun seasonal event.
Some of the unique offerings within our MBKuisine signature dining experience include:
Monthly Champagne Brunch
Holiday and Special Occasion Celebrations
Sample Menus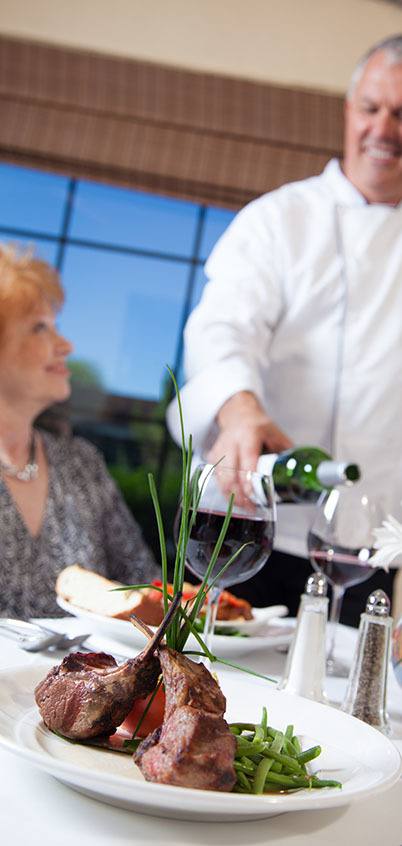 Meet the Chef: Jeff Cantor
Sun Dried Tomato and Parmesan Chicken and Shrimp, Southern Honey Pecan & Gorgonzola Salad, Roasted Beef Tenderloin with Velvet Cognac & Peppercorn Sauce are just a few of the menu items that one of our newest chefs, Jeff Cantor of Tuscany at McCormick Ranch, will be introducing to the community soon.
Chef Jeff brings over 20 years of experience in the culinary industry,as a General Manager, Director of Dining, Executive Chef, Dining Room Manager and Restaurant Owner.
His residence in many different regions of the US, plus his extensive travels in Europe and Mexico, has influenced his cooking style and those flavors have infused his many menu items. Having worked under some amazing regional chefs, Jeff has a lot of culinary tricks up his sleeve.
His favorite thing about working for MBK and Tuscany is the residents. "I spend a lot of time in our dining room talking with our residents about selections they would like to see on our menus and as specials. I also often talk about ideas and foods with our residents to get feedback before we offer them to insure they will be positively received."